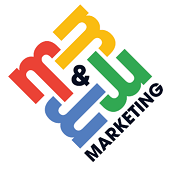 M&Ms Marketing is a small, yet, multifaceted company, assimilating diverse branding and marketing functions:
Apparel
Gifting
Branding
Digital Marketing
Established in July 2019, M&Ms Marketing has been associated with various brands, including businesses, schools, associations and individuals. Staying true to our values, M&Ms Marketing has continued to evolve, adapt and grow.
M&Ms Marketing has capacity to service bulk orders of corporate promotional clothing and gifts, whilst affording the same level of service to smaller orders, and personalised apparel and gifts, facilitated by a user-friendly online shop.
MISSION

To enable captivating interactions and connections for advancement in a digital world.
VISION

The advancement of community through resourceful, symbiotic, and authentic interactions.
VALUES
Authenticity
Simplicity
Efficiency
Flexibility